About Good Look Auto Glass Services LLC
Good Look Auto Glass Services LLC provides trustworthy auto glass repair and replacement services. Our knowledgeable and efficient staff has extensive experience with auto glass repair and many other services for commercial cars and trucks.
Fully Accredited Staff — Our mobile-service provides all your auto glass repair & replacement needs. We're equipped to handle major or minor auto glass repairs or replacements. We also takes care of all insurance claims for clients and complies with all regulations required by the local motor vehicle industry council.
Our experienced team takes pride in their work and offers accurate and clear written estimates along with no hassle warranties that match our dedicated workmanship. Our reputation has stood the test of time and we are recognized as one of the most dependable mobile auto glass repair & replacement companies around. We offer up-to-date glass repair technology and efficient and affordable service.
Our employees are some of the best in the region and are certified to work on any make and model of vehicle. We strive to provide the best mobile auto glass repair & replacement services in the region and run a business that truly cares about our clients and the local community.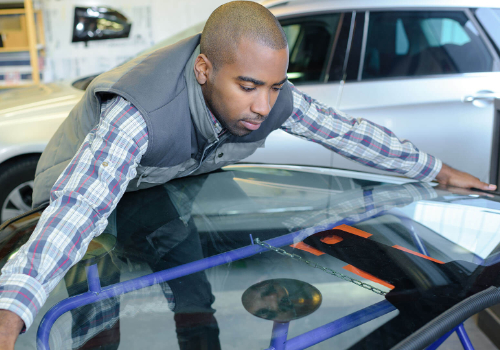 Free Consultations Available
Budget Friendly
Available by Appointment
Certified or Licensed Professional
Committed to Quality
Good Look Auto Glass Services is committed to offering auto body repair solutions that are as environmentally sound as they are economical. We also offer top quality recycled "green" auto parts that help to reduce waste and save energy. From its humble beginnings years ago, we have evolved into the best locally owned and operated mobile windsield repair & replacement service around. We offer the latest technology and dedicated expertise to our loycal customers.
The Good Look Auto Glass Services LLC Mission
We are committed to offering:
The best mobile service possible of your auto glass repairs and upgrades that live up to our estimates and warranties.
Quality products installed by qualified and well trained professionals.
Certified employees who receive ongoing training upgrades to ensure the highest level of expertise and customer service.
The best value for every dollar you spend through providing efficient service and the most suitable products for you.,
Conducting all repairs with integrity and honesty.
Accurate and honest estimates written up for both clients and insurance companies that outline only necessary repairs.
Auto glass repair & replacement work that is completed in a timely manner and that honors written estimates.
An ongoing environmental awareness and consistently doing our part to protect and preserve it.
Loyalty to our customers and suppliers in order to build lasting relationships based on service and trust.
Conducting all auto glass repairs & replacements with integrity and in accordance with all applicable standards and regulations.
Schedule A FREE Estimate Today!
Locations Served
We offer the best in mobile Windshield Repair, Windshield Replacement & Auto Glass Repair in the greater Tampa Bay area including; Clearwater, Dunedin, Largo, Lithia, New Tampa, Palm Harbor, Ruskin, Saint Petersburg, Tampa & Wimauma.