Headlight Restoration
Why Fully Functioning Headlights Are So Important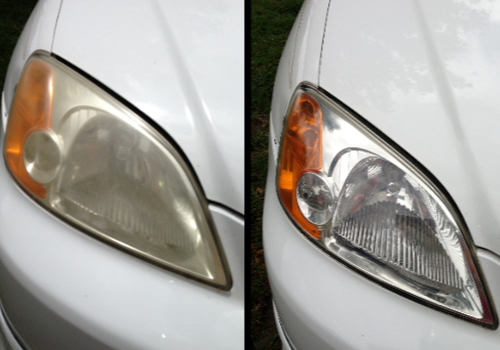 Anyone who has experienced a chilly winter knows how cold, dark and downright miserable it can get as the days shorten and night comes in. In these difficult driving conditions the benefits of having a fully functioning set of headlights becomes even more important. At Good Look Auto Glass Services we are not in the business of ranking one piece of a vehicle's equipment over another. That being said, driving without a proper set of headlights is a recipe for disaster.
In recent years we have spoken to a lot of Florida drivers regarding the new options available to them. We offer a wide range of laser, LED and Xenon lights. However, the fact of the matter is that despite the advances in headlight technology simple maintenance and restoration remains the most effective way of ensuring that you stay safe on the roads. Defective headlights and blown bulbs are safety hazards that are so easily fixed. It will literally only take our team of skilled technicians a matter or minutes to repair or restore a set of headlights. Don't take chances, call the auto headlight restoration specialists you can trust today.
Committed to Quality
Good Look Auto Glass Services is committed to offering auto body repair solutions that are as environmentally sound as they are economical. We also offer top quality recycled "green" auto parts that help to reduce waste and save energy. From its humble beginnings years ago, we have evolved into the best locally owned and operated mobile windsield repair & replacement service around. We offer the latest technology and dedicated expertise to our loycal customers.
Schedule A FREE Estimate Today!
Locations Served
We offer the best in mobile Windshield Repair, Windshield Replacement & Auto Glass Repair in the greater Tampa Bay area including; Clearwater, Dunedin, Largo, Lithia, New Tampa, Palm Harbor, Ruskin, Saint Petersburg, Tampa & Wimauma.